Why Your Website Instagram Feed is broken?
As Instagram has grown, like most social media providers their API's have changed along the way. A recent API change has broken Instagram feed on Websites all over the internet.
Here's How to fix your broken Instagram Feed!
1. Update theme
2. Update Nasa Core and install Smash Ballon Instagram Feed plugins
Step 1 – Navigate Dashboard > Appearance > Click Install plugins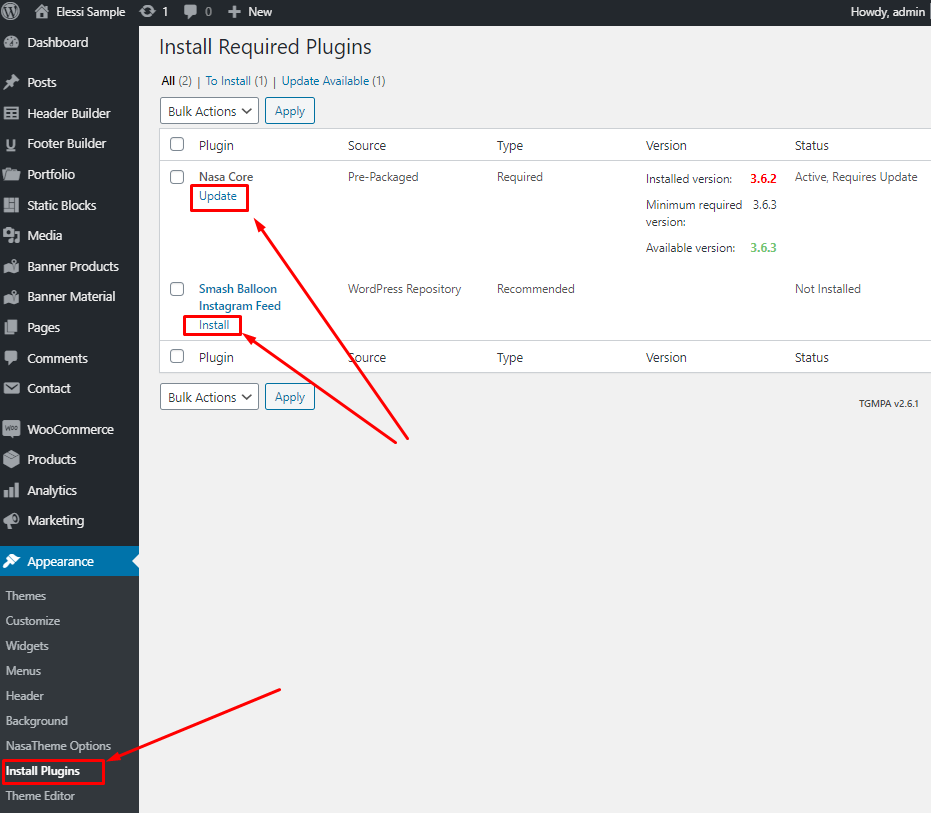 Step 2 – Click Update button from Nasa Core.
Step 3 – Install & Active Smash Ballon Instagram Feed plugin.
Step 4 – Connect your Instagram account
Go to Dashboard > Instagram Feed > Settings > Click to Connect an Instagram Account button.
Please Login & Connect to your Instagram.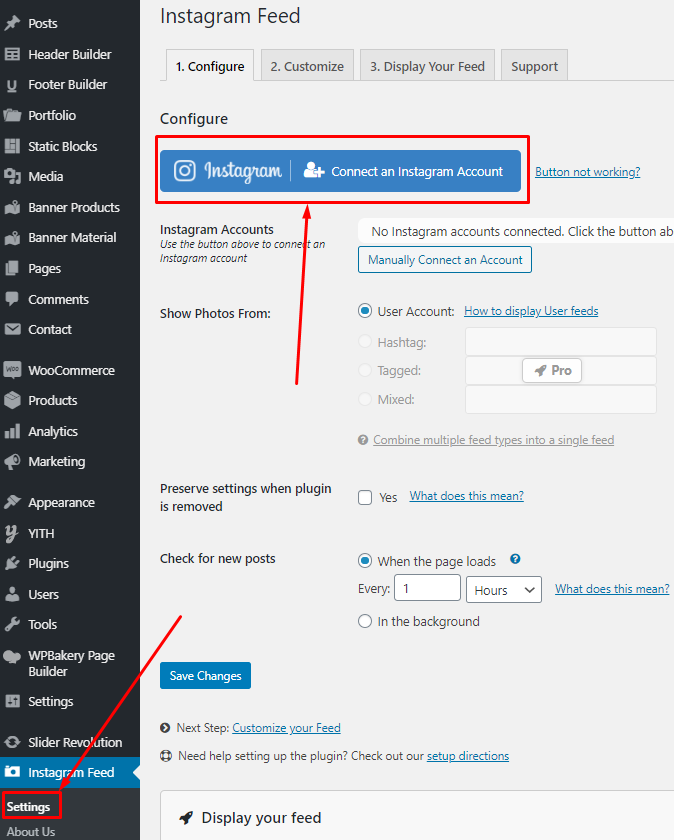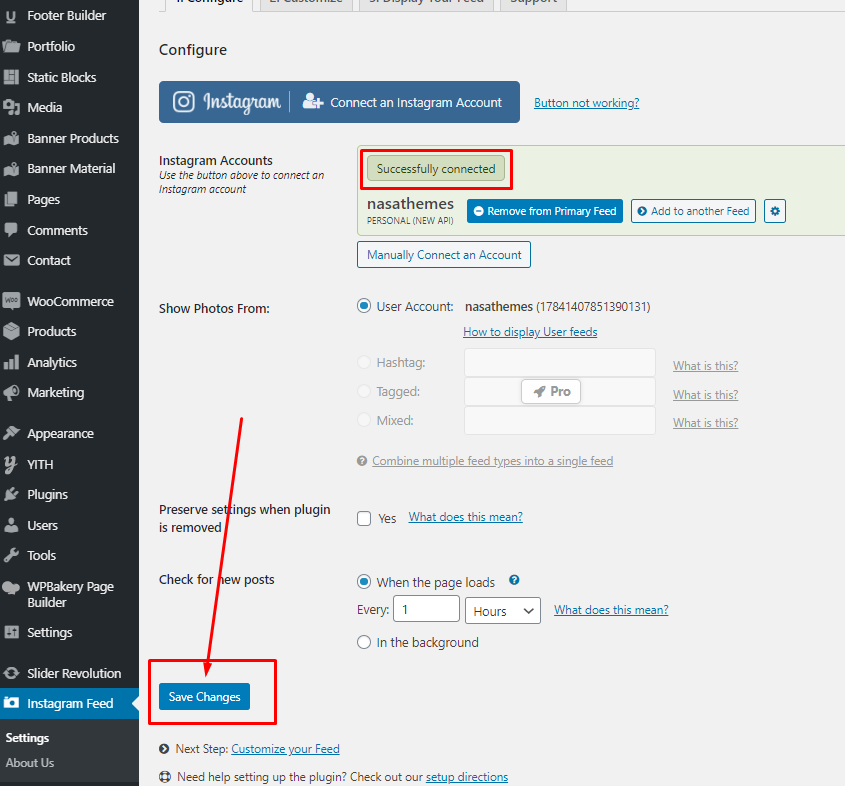 Step 5 – Finish
After Connect Successfully you will get the Successfully Connect Green notice.
Click Save Changes. Reload your site again and see the result.
And now all done.
You can watch the instruction video here:
From the Nasatheme team
Hope you success!!